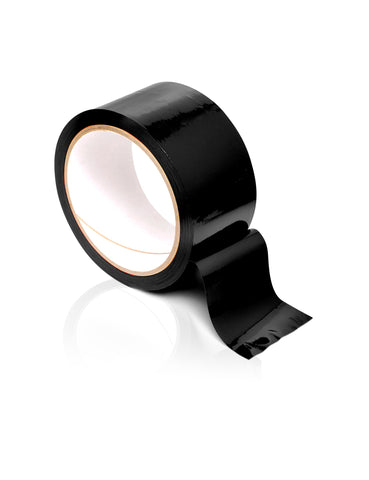 Fetish Fantasy Series Pleasure Tape - Black
Put your lover in a sticky situation with this non-sticky bondage tape. This shiny PVC tape only sticks to itself, so it does not pull hair or leave any sticky residue. It's perfect for the novice and the fetish aficionado alike. Pleasure Tape can be used to bind, gag, blindfold, or dress the object of your affection. It's easy to use and visually stunning. Wrap your lover up tonight. It's bound to please you both!

Approximately 2in (5.1cm) wide by 35feet (10.7m) length.
Important Information
In some circumstances products will be shipped directly from our retail stores. It is our store policy to have products hygienically tested by experienced staff on arrival in store to ensure they are in working order before being offered for sale.
---
We Also Recommend
---